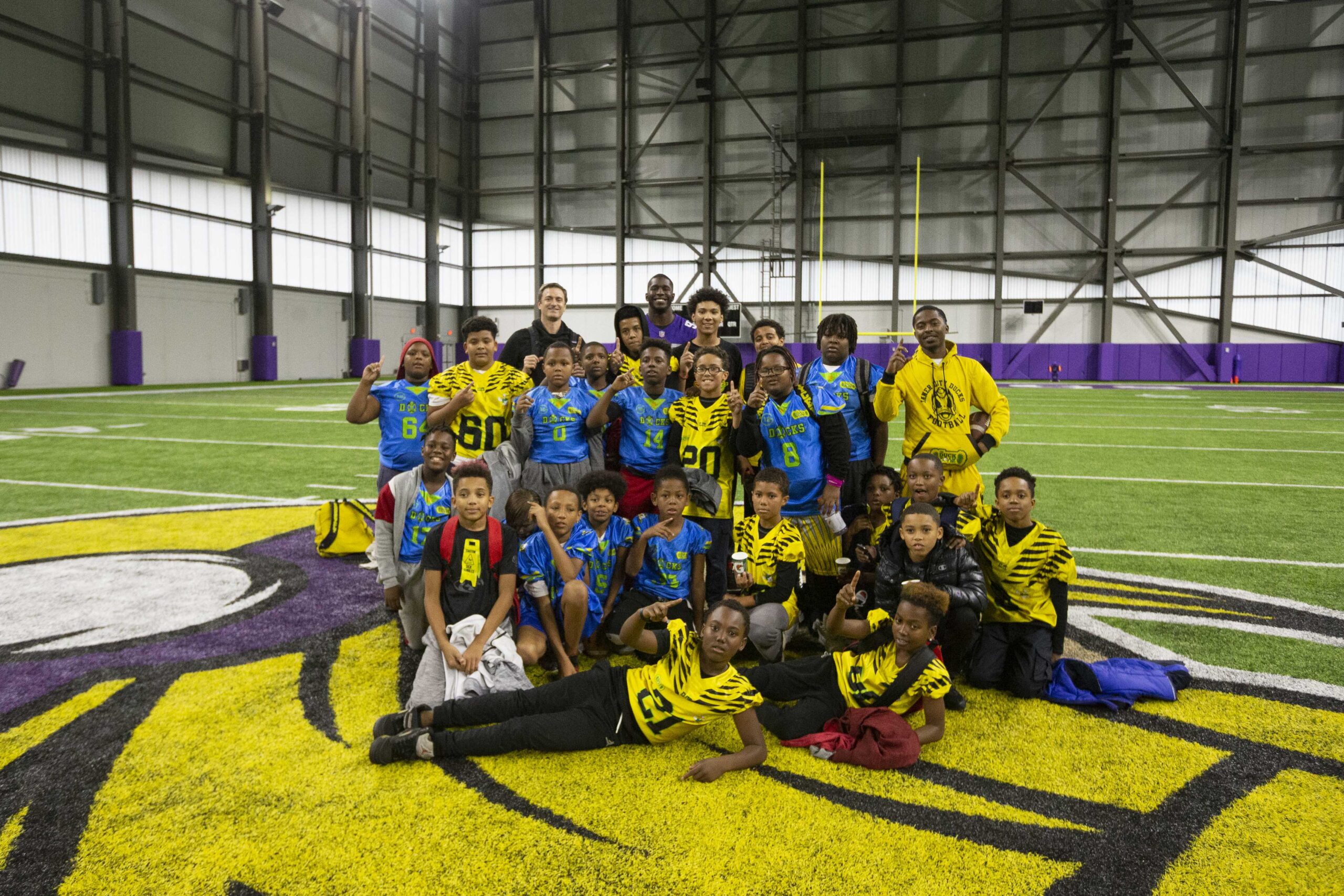 Stephen Weatherly Surprise
The InSports Foundation, alongside the Minnesota Vikings' defensive end, Stephen Weatherly, orchestrated a night that would be etched forever in the memories of the Inner City Ducks. As the young athletes arrived at the indoor field of the MN Vikings, little did they know that this evening would be nothing short of a dream come true.
A Night of Surprises
Shouts of excitement erupted as soon as the doors opened at the Twin Cities Orthopedics Performance Center. The atmosphere was charged with anticipation, and the reason for this exhilaration was about to unfold. Spread across long conference tables lay brand-new football equipment that gleamed with promise. Each set was carefully laid out with matte-black helmets, sturdy shoulder pads, and orange Nike boxes filled with shiny cleats. The team's logo, a white duck donning a forest-green cap and scarf, adorned the equipment in the form of decals, symbolizing the spirit of the Inner City Ducks.
The tables also showcased placards featuring the names of young football players. This special event was organized by Vikings defensive end Stephen Weatherly, who partnered with InSports Foundation to award his first annual youth scholarship to the Inner City Ducks, a passionate group of Minneapolis youngsters aged 8-12. As the young athletes eagerly tried on their new gear, the excitement was palpable.
A Connection of Mentorship
Among the joyful chaos, one young man struggled to adjust his helmet while balancing his glasses precariously on his face. Stephen Weatherly, with a good-natured laugh, knelt down and peered through the black facemask, offering guidance and encouragement. "It's supposed to be snug," he said, tapping the boy's helmet and giving him a fist bump.
The surprise event held a deeper purpose, not only to provide football equipment but also to offer mentorship and support. Many youth teams in the Twin Cities  had applied for the scholarship, and the Inner City Ducks were the chosen recipients. The team aligned perfectly with Weatherly's vision, particularly due to their emphasis on mentorship and their association with Big Brothers, Big Sisters.
Inner City Ducks Coach Shakeel Nelson
Ducks Head Coach Shakeel Nelson, who had his own profound experience with mentorship, emphasized the significance of this gesture for his team. Growing up without a father figure, Nelson was enrolled in Big Brothers, Big Sisters at the age of 9, where he was paired with his "Big Brother," Don McPherson. The bond they formed remained strong throughout the years, leaving a lasting impact on Nelson's life.
Inspired by his mentor's guidance, Nelson is now determined to make a difference in the lives of young people through mentorship. He shared, "That's what I want to do for the kids – just on a larger scale. It was 1-on-1 with me and him; I plan to have 150 kids by next year to mentor and guide in the right direction." The Inner City Ducks, many of whom come from underprivileged backgrounds and have faced various challenges, will undoubtedly benefit from this caring and nurturing approach.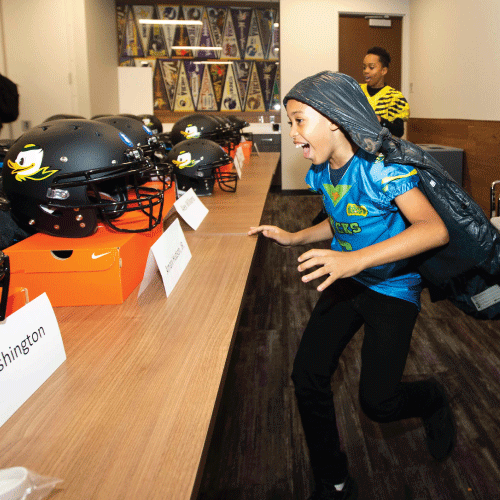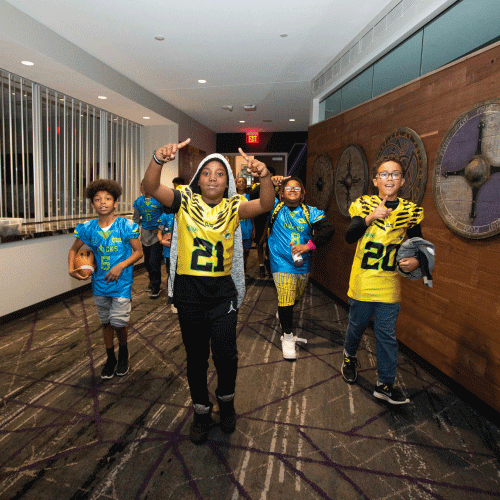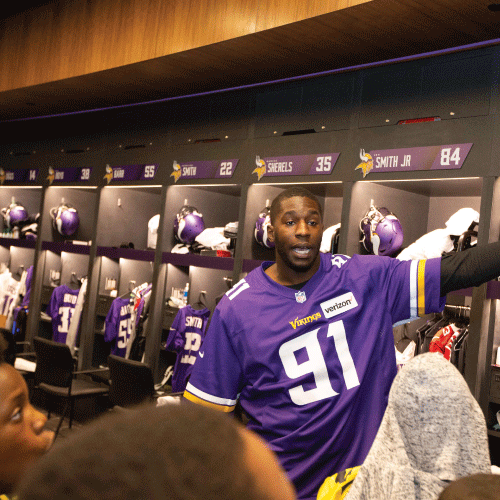 IN the Game
For these young athletes, the surprise donation of football equipment was more than just a gift; it was an opportunity to pursue their passion without financial burdens. Coach Nelson expressed that this experience would be etched in their memories forever, providing them with lifetime experiences that they might not have encountered otherwise.
Stephen Weatherly's commitment to the Twin Cities community is evident, and he is thrilled to give back to a place that has played a significant role in his life and career. Weatherly spoke about the significance of this initiative, saying, "Just the fact that they get a lot of things that, myself personally growing up, I knew it was sometimes a struggle for my mom to put together the money… that just means everything."
Thank you to Stephen Weatherly and Coach Nelson for guiding and supporting these young athletes, keeping the IN the game.