All kids with a passion for getting in the game who meet our guidelines below are encouraged to apply for our InSports scholarships!
Athletes K-12 are eligible to apply for an InSports Scholarship.
Scholarships will be reviewed by our scholarship committee once a month, and a response will be sent to the applicant.
Athletes can apply once per year.
Applicants must be submitted at least 6 weeks before registration is due, the earlier you submit the better!
If your application needs immediate attention, please contact us.
If your application is approved for a scholarship, you will be notified by phone and/or email.
Applicants must be from Minnesota, North Dakota, South Dakota, or Wisconsin.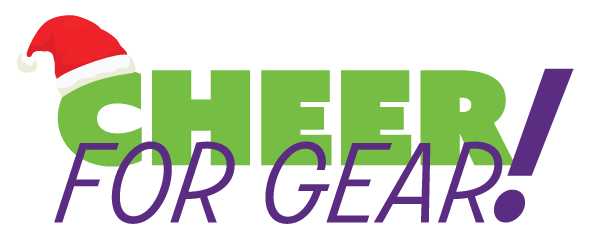 Join us in celebrating basketball stars and brothers, Micah & Marley! As part of our 'Cheer for Gear' campaign, The InSports Foundation is proud to award both Micah & Marley with a $500 scholarship AND $250 Scheels gift card for sporting equipment. Micha & Marley have been playing basketball as long as they can remember. Despite unimaginable hardship, these boys have stuck together and tried to find a way forward for themselves, even with the odds stacked against them. We are thrilled to support these young athletes in their dedication to basketball, helping them stay IN the game.
"It has truly made a difference to me that you can see my potential and support me so that I can become a better professional and valuable part of modern society. I am very proud to be chosen by InSports Foundation."
"When I think of what sports mean to me, I think of the team aspect. Having a good relationship with your teammates and coaches is so important when it comes to being on a team. I love sports because it lets me get my mind off things like school, which can sometimes stress me out. I don't have to focus on an upcoming test when I'm playing sports. I can focus on getting better at my sport and working on other skills. I consider it therapeutic. It calms me down yet riles me up at the same time. Every time I play volleyball I get so excited because I know I get to improve on something."
"Sports mean a lot to me because it has helped me learn life lessons and I've been fortunate to have great coaches that have been there for me for years and have been great role models to me and my teammates. Growing up without a father, playing sports taught me the things a father is supposed to teach their sons."
"Sports mean everything to me and I want to go somewhere with sports in college. Growing up sports would take me away from the pain I was dealing with as a child and the trauma I had growing up but I feel as if it gets me out of trouble and makes me happy and gives me something to do and helps me evolve to a better person."
"Basketball and I go down a long road, I have been interested in basketball ever since my days in elementary school. I begged my mom to play basketball and promised that I would do good in school at the same time, soon she gave in and allowed me to play. Which was possibly the funnest times I've had as a kid not only playing basketball which I love but with people I was close with and trusted."
"Sports has always been a big part of my dreams to play at the next level. I feel like sports helps me take my mind off of things, like if I'm ha being a bad day and am just feeling down, but then I remember I have practice after school it always makes my day a lot better. I don't just play basketball to just have fun I play with a passion and a determination to always get better no matter the sacrifice."
"I strongly desire to be a part of a team and achieve more skills in basketball and to connect with positive peers. My goals for upcoming season would be to gain any skills to better my team involvement, communication, self esteem, and the pride you get being a part of something even going into the future."
"I value hard work and the rewards gained by hard work. I also know that sometimes your goals come with a high price tag. My parents have supported my basketball career positively and financially. I would like to have them feel like this is their "award" too!"
"Sports to me is working with your team and/or group and working with people younger and older than you. think sports is an energizing thing and you can hang out with your friends or even meet new people. I love sports I've played a lot. Sports is a very fun way of getting exercise and I think it's fun. I think I deserve a scholarship because for me being an older sister to three younger siblings, we don't have a lot of money. A lot of people say I'm good at sports and I have been getting better and practicing more. I've been told that playing sports can help me go to college someday."
"Basketball means everything to me. It keeps me engaged, I love playing it, I love the girls I get to meet and play with. I have gotten some lifelong friends from playing basketball. I want to play in college and hopefully be great enough to play in the WNBA. Basketball has taught me teamwork and how to work hard at whatever I want to do."
"In the beginning jiu-jitsu was hard. I didn't know the moves and sometimes I got hurt or cried. My coaches and teammates including my Dad and older brother encouraged me and I didn't give up. Now I have been doing it a year and I am stronger and more confident. I can help new people and I'm more outgoing in class. Now I can teach and encourage my younger brother who just started jiu-jitsu. doing sports and jiu-jitsu helps me feel strong and brave. I know when things are hard I can keep trying and not give up. I can be a leader and help others."
"Basketball is my favorite sport. Basketball means a lot to me. It's where I met a lot of my childhood friends and it helped me become the person I am now. It always helped me take stress away and I just love the game. Basketball is a part of me and if I'm not playing it I feel like I'm missing a big part of myself."
"Sports, volleyball specifically, it means the air I breath, it has become second nature to me as well, and has impacted my life in so many ways. It has become a safe haven for me, helps me to relieve stress, and I forget about all of my problems, all of life's stressors when I'm playing. Sports just bring me so much happiness and peace. There's this rush of enthusiasm, energy, and peace I get when I'm playing."
"Ever since I started playing soccer, I have overcome anxiety with making new friends. I went from having absolutely no friends at school to making friends that are like family on the team. My coaches are positive role models in my life and I look up to them whenever I am feeling down. Ever since joining soccer, I feel more confident and my mental health is much better." 
"To me, sports means teaching life lessons like respect, teamwork, perseverance. Soccer is more than just a sport, it is where you can meet some amazing people who become your family. My coach has become like a father figure for me since my own dad is absent. I look up to him for advice on life, soccer, and school." 
"Sport is a great way for people of different backgrounds and cultures to join in and play a game they love. It brings people together and teaches valuable lessons such as respect, teamwork, selflessness and perseverance."
INSPORTS SCHOLARSHIP RECIPIENTS
JULY 2021 SCHOLARSHIP | AMELIA HERMANSON
2023-02-10T17:28:04+00:00
JUNE 2021 SCHOLARSHIP | JAYDON KING
2023-02-10T17:18:33+00:00
MAY 2021 SCHOLARSHIP | SHARRIF ABDULLAHI
2023-02-10T17:46:52+00:00
APRIL 2021 SCHOLARSHIP | JANY HOTH
2023-02-10T17:47:19+00:00
MARCH 2021 SCHOLARSHIP | MALIK GAZALI
2023-02-10T16:53:27+00:00
FEBRUARY 2021 SCHOLARSHIP | AMIR HUSSEIN
2023-02-10T16:41:56+00:00
JANUARY 2021 SCHOLARSHIP | AHMED ADEN
2023-02-10T16:32:50+00:00
MARCH 2020 SCHOLARSHIP | ARAYA MITCHELL
2023-03-01T20:53:34+00:00
FEBRUARY 2020 SCHOLARSHIP | JADA LYONS
2023-02-10T18:30:44+00:00
JANUARY 2020 SCHOLARSHIP | CATHERINE GOLDMAN
2022-02-21T23:44:54+00:00
2015 ST. PAUL SAINTS BASEBALL CAMP
2023-08-31T17:23:01+00:00
2014 ANTHONY TITUS SCHOLARSHIP
2022-12-14T01:28:44+00:00