2015 MN United FC InSports Day
With over 90 kids registered and families on the sidelines, the day began with a large group warm up and ball-handling skills lead by former professional soccer player, Craig Mallace.   It was a two-hour long camp, which began with large group activities, followed by small group skill building activities, and ended with a soccer scrimmage tournament. There were 8 stations set up that the kids participated in. The stations focused on foot handling, ball juggling, teamwork, and goal keeping.
Throughout the camp, the InSports Team looked for kids who stood out with exceptional sportsmanship, coachability, and work ethic, which was the day's camp challenge. A signed soccer ball and three jerseys were given to these chosen campers at the end of the day!
The second InSports Day was a great success. We had families who traveled from all over the metro area to participate. The InSports team was proud to put on such a successful camp to give kids a chance to try out a new sport and improve their skills!
DETAILS
Date: July 2015
Camp Led By: Craig Mallace
Partner: MN United UFC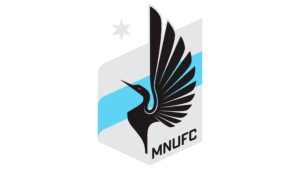 About Camp Leader, Craig Mallace
Mallace, a Scotland native has been leading and coaching soccer camps since 2009. He played college soccer with the Milwaukee Panthers and continued his professional careers with the Minnesota Thunder, a USL First Division team. He played with the Thunder until May 2009 where he eventually had to retire due to injury. His passion for soccer did not stop there as he continued leading soccer camps in several states, in 2014 he became the director of camps & youth development for Minnesota United FC.