Commitment to Growth
Newell Brands' journey with the InSports Foundation began in 2014, and since then, their unyielding dedication has contributed significantly to the foundation's growth and impact. Their ALL IN Sponsor commitment at our Annual Golf Tournament for the past four years not only demonstrates their financial investment but also their genuine passion for enabling kids to participate in sports. Their contribution to the tournament the last four years has supported us in helping over 8,000 kids get IN the game. This kind of support is invaluable, as it shapes the lives of these young athletes and prepares them for a brighter future.
Empowering Kids Through Sports
The heart of the InSports Foundation's mission lies in its dedication to providing children with the opportunity to participate in sports, regardless of financial barriers. Newell Brands' partnership aligns seamlessly with this vision, as they actively help bridge the gap between dreams and reality for countless young athletes. By sponsoring the foundation's golf tournament and supporting InSports mission, Newell Brands has demonstrated their commitment to transforming these dreams into tangible experiences that empower children to become confident, active, and successful community leaders.
ALL IN
Newell Brands' impact extends beyond financial contributions. The relationships they've cultivated within the Innovative & InSports Foundation community have catalyzed its growth. Their involvement has not only facilitated the foundation's ability to reach more children but has also inspired others to join in the cause. Their active engagement as an ALL IN Sponsor exemplifies their dedication to fostering partnerships that drive positive change.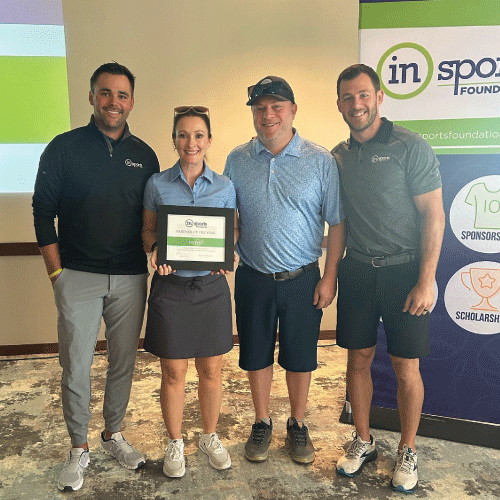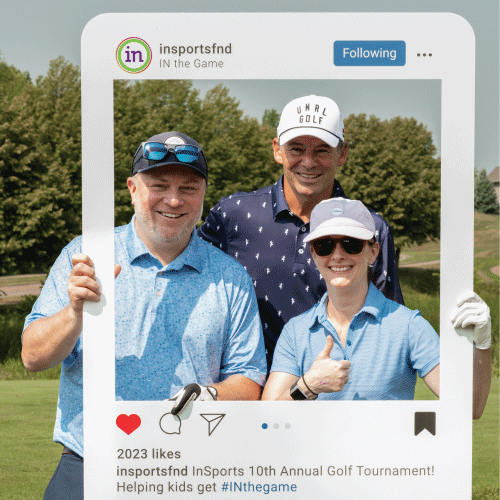 About Newell Brands
Newell Brands is a global leader in the consumer products industry, boasting an impressive portfolio of renowned brands like Graco®, Coleman®, Oster®, Rubbermaid®, and Sharpie®. With a workforce of 28,000 talented individuals worldwide, Newell Brands is committed to making ordinary moments extraordinary for consumers. Their partnership with the InSports Foundation exemplifies their dedication to creating a positive impact beyond the realm of consumer products.
In recognizing Newell Brands as the "Partner of the Year," the InSports Foundation celebrates not only a substantial financial commitment but also a deep-rooted dedication to the growth, development, and empowerment of young athletes. Newell Brands' partnership serves as an inspiring example of how corporations can make a lasting difference in the lives of children and communities through strategic collaboration. As the foundation continues to expand its reach and touch the lives of more kids, Newell Brands' support will undoubtedly remain a beacon of hope and opportunity on this transformative journey.